This web page was produced as an assignment for an undergraduate course at Davidson College.
pQE-30 UA
This is the plasmid vector we used to clone our yeast genes.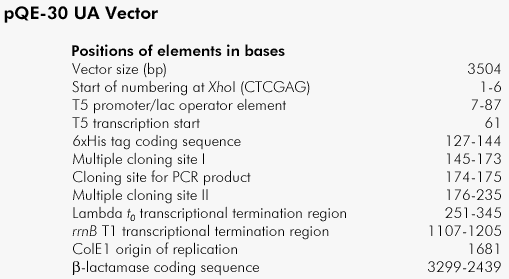 The following figure shows the sequence of the vector

The 6xHis tag encodes the 6xHis protein that will bind to nickel
when we purify our yeast proteins.
© Copyright 2002 Department of Biology, Davidson College, Davidson, NC 28035
Send comments, questions, and suggestions to:dachoi@davidson.edu