This page was created as an assignment for an undergraduate course at Davidson College.
Restriction Maps
Click on the following link to view restriction maps for any yeast gene: http://genome-www2.stanford.edu/cgi-bin/SGD/PATMATCH/RestrictionMapper
On this page will find the following information for each isocitrate dehydrogenase gene:
1. Fragment length of restriction enzyme to be used in determining orientation of the insert.
2. Restriction maps for the 5 isocitrate dehydrogenase genes.
IDH1 Restriction map
EcoRV fragment lengths: 5' 340bp ^ 743bp 3'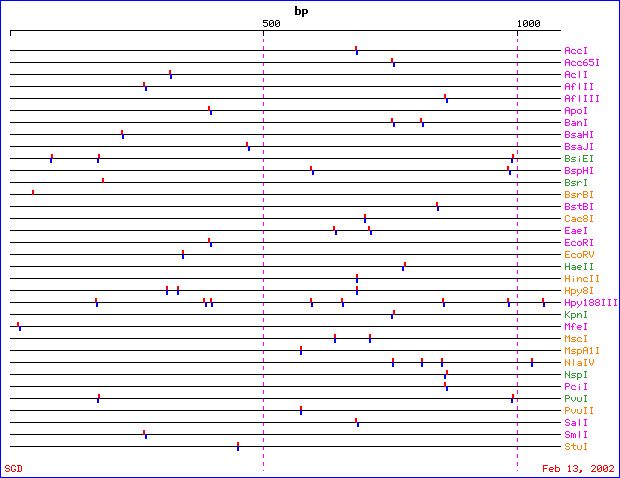 Figure taken from: http://genome-www2.stanford.edu/cgi-bin/SGD/PATMATCH/RestrictionMapper
---
IDH2 Restriction Map
BglII fragment lengths: 5' 335bp ^ 775bp 3'
Figure taken from: http://genome-www2.stanford.edu/cgi-bin/SGD/PATMATCH/RestrictionMapper
---
IDP1 Restriction Map
BglII fragment sizes: 5' 1208bp ^ 79bp 3'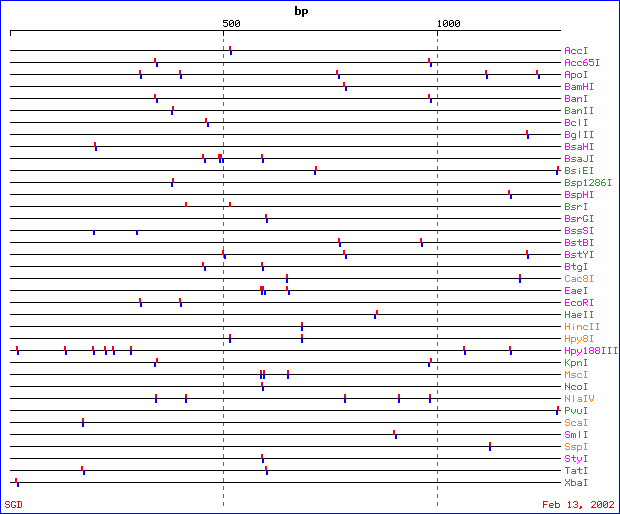 Figure taken from: http://genome-www2.stanford.edu/cgi-bin/SGD/PATMATCH/RestrictionMapper
---
IDP2 Restriction map
BglII fragment sizes: 5' 496bp ^ 743bp 3'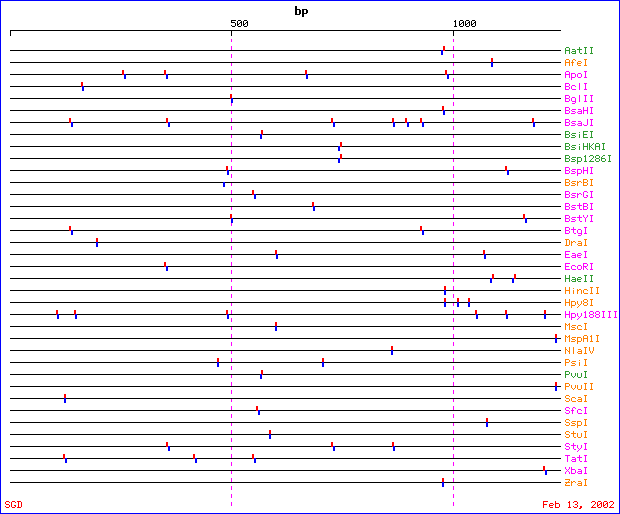 Figure taken from: http://genome-www2.stanford.edu/cgi-bin/SGD/PATMATCH/RestrictionMapper
---
IDP3 Restriction Map
ClaI fragment sizes: 5' 495 bp ^ 768 bp 3'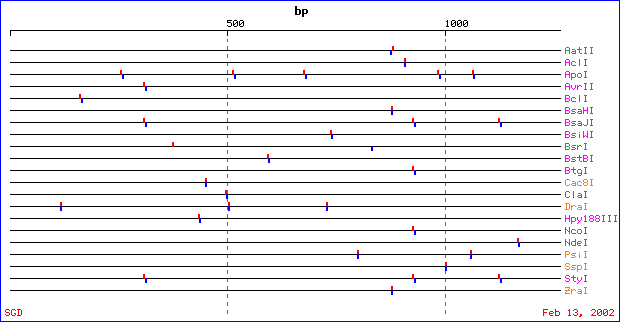 Figure taken from: http://genome-www2.stanford.edu/cgi-bin/SGD/PATMATCH/RestrictionMapper