Comprison of IDH Isozyme Gene Expression Profiles
Here are the expression profiles of five genes
that encode IDH (isocitrate dehydrogenase) isozymes.
Do all five of these isozymes perform the same function?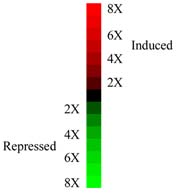 Figure 1. Genomic expression programs in response to environmental changes.

---
These expression profiles were part of the data set Gasch et al. (2000) Mol. Biol. Cell. 11(12): 4241-4257. PDF link here.
These results were obtained by searching the database at http://genome-www.stanford.edu/yeast_stress/search.shtml
---
---
© Copyright 2001 Department of Biology, Davidson College, Davidson, NC 28036
Send comments, questions, and suggestions to: macampbell@davidson.edu