Identifying SARS Virus with DNA Chips
---
Dr. Joe DeRisi (UCSF) used DNA microarrays to ID the SARS virus.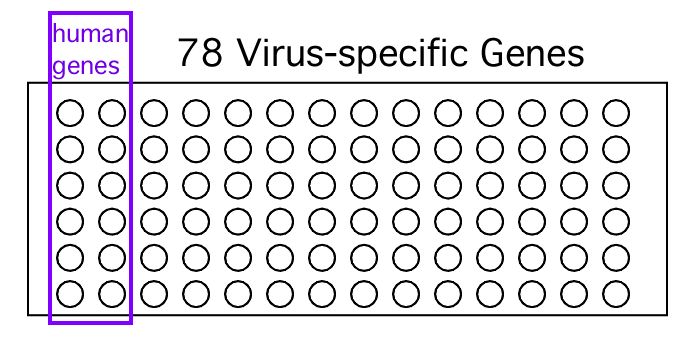 The real DNA chip contained over 12,000 spots.
---
Isolate DNA from patients and control samples.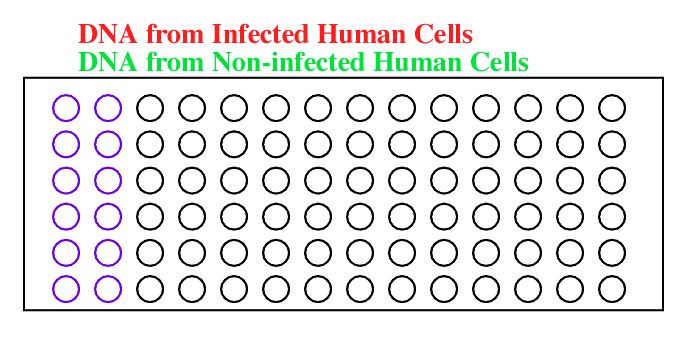 ---
Hybridize DNA on chip, wash and detect bound molecules.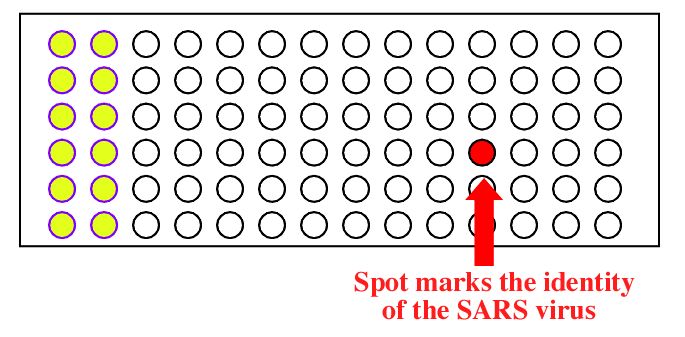 DeRisi identified the virus as a coronavirus.
While the new coronavirus is still the leading hypothesis for the cause of SARS, other viruses are still under investigation as potential causes.
---
---
© Copyright 2003 Department of Biology, Davidson College, Davidson, NC 28035
Send comments, questions, and suggestions to: macampbell@davidson.edu