Searching Databases for Orthologs
---
This page will help you find genes that evolved from your favorite gene (YFG). Genes that are in different species but evolved from one anothear are called orthologs. You can also search for your favorite protein (YFP).
---
Go to NCBI at this URL www.ncbi.nlm.nih.gov and enter YFG or YFP (e.g. SERCA2).
You will get a large result page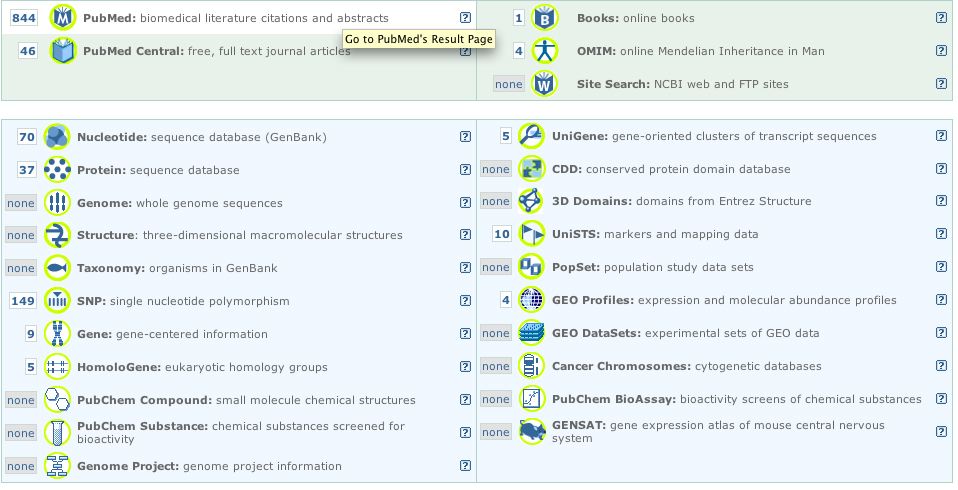 Click on any of these links, but good starting places are: Nucleotide, Protein, Gene, HomoloGene, and UniGene. If you know which ones you like the most, you can search just one of these databases by changing the search field from Entrez to the database you prefer. Recently, I have become fond of Gene and Unigene, but you may have better luck with others, depending on your goals.
---
ENSEMBL (with no "e") www.ensembl.org
Type in YFP or YFG and click on Lookup button.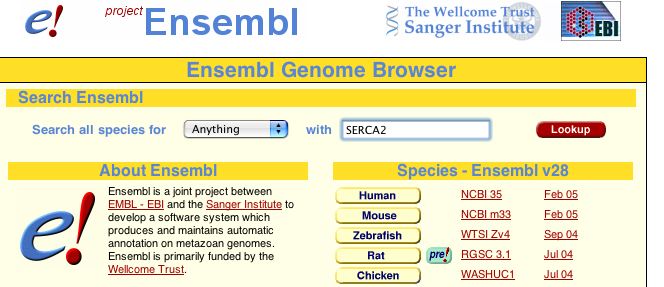 You will get a list of hits for many species. Click on the Ensembl Gene identifier as shown.
You will find a lot of good information on the resulting page.
---
SwissProt http://us.expasy.org/sprot/
SwissProt is for proteins only, but it is very complete. Enter YFP in the space and click on Go.

---
GeneCards genome-www.stanford.edu/genecards/index.shtml
Enter YFG name and hit the "Go" button.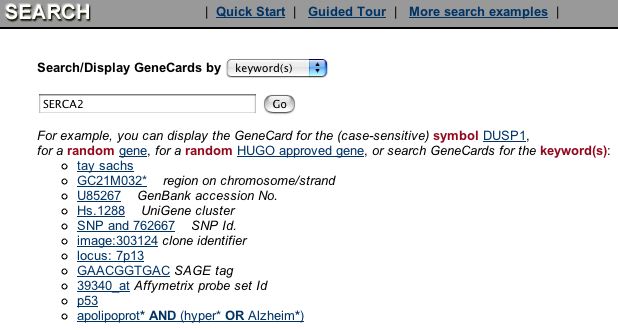 You will see a list of Gene Card names. Click on the one you wanted.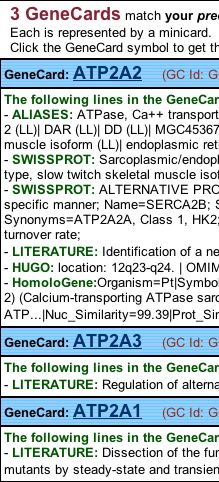 Again, you will have a lot of good information from which to choose.
GeneCards is mirrored all over the world so if one site is down or busy, try another.
---
HGNC http://www.genenames.org/
HUGO Nomenclature is an easy site to navigate and links you to many other good databases, including ways to view sequences in a dynamic and visually beneficial way.
Enter YFG or YFP and click on the "Quick Gene Search" button.
Click on YFG's approved gene symbol and you will have nice options.
---
CLUSTALw http://www.ebi.ac.uk/Tools/clustalw2/index.html
This web site allows you to produce phylogenetic trees based on aligned sequences. First, you need some amino acid sequences for your orthologs in FASTA format. FASTA format looks like this:
>Unique_name_1
gfdsaerwtqyhymnvcsdfgwtraytg
>Unique_name_2
hnklpikmnytredwsaerqcdvnmilpi
Notice the sequence names are different from each other and there are no spaces or line breaks between the sequences. Click here to see a sample of real sequences. Change the Output Format to phylip. Paste your FASTA sequences into the white blank form.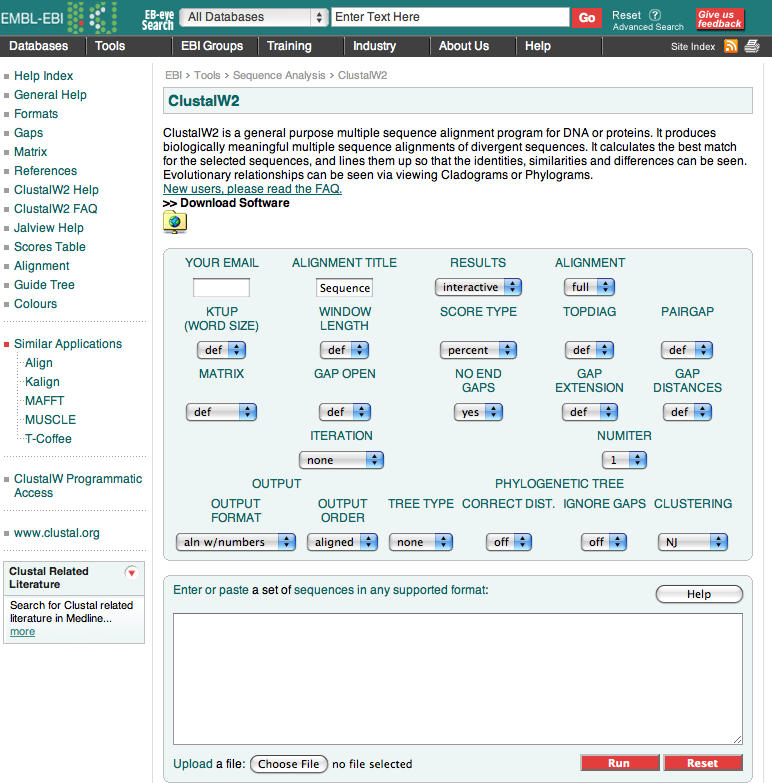 You will get a big results page similar to this one: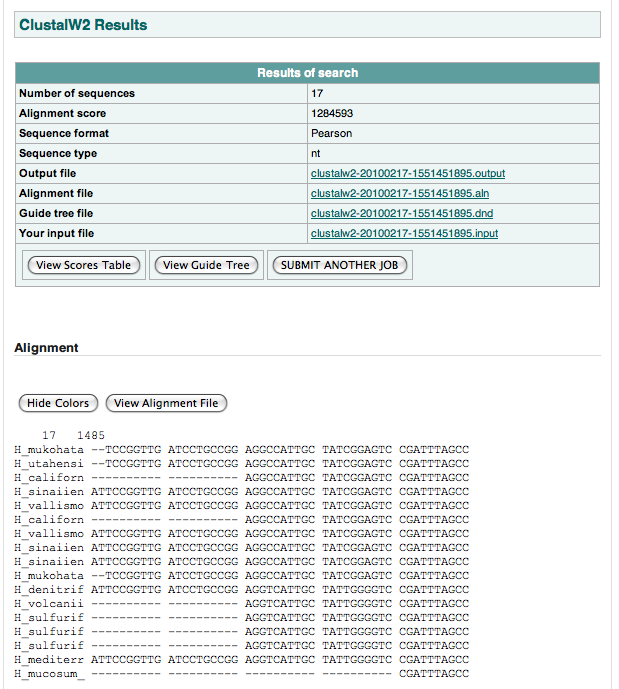 Click on the "View Guide Tree" button near the top. Then click on the button for that says "Show as Phylogram Tree". You will get a picture like the one below to help you see which sequences are more closely related:

---
---
---
© Copyright 2005 Department of Biology, Davidson College, Davidson, NC 28035
Send comments, questions, and suggestions to: macampbell@davidson.edu