This web page was produced as an assignment for an undergraduate course at Davidson College.
HUMORAL IMMUNE RESPONSE
This part of the immune response is perpetuated by antibodies which are produced by activated B cells.
Antibodies have three ways of attacking and eliminating an invading pathogen
neutralization – Antibody prevents bacterial adherence to target cells by binding to antigen ligandl
opsonization – Antibody promotes phagocytosis by coating the outside of the pathogen and making it look extra "tasty" to macrophages and T cells.
complement cascade activation – Antibody activates complement cascade (see innate immunity), which enhances opsonization and facilitates the lysis of certain bacteria.
B Cell Activation: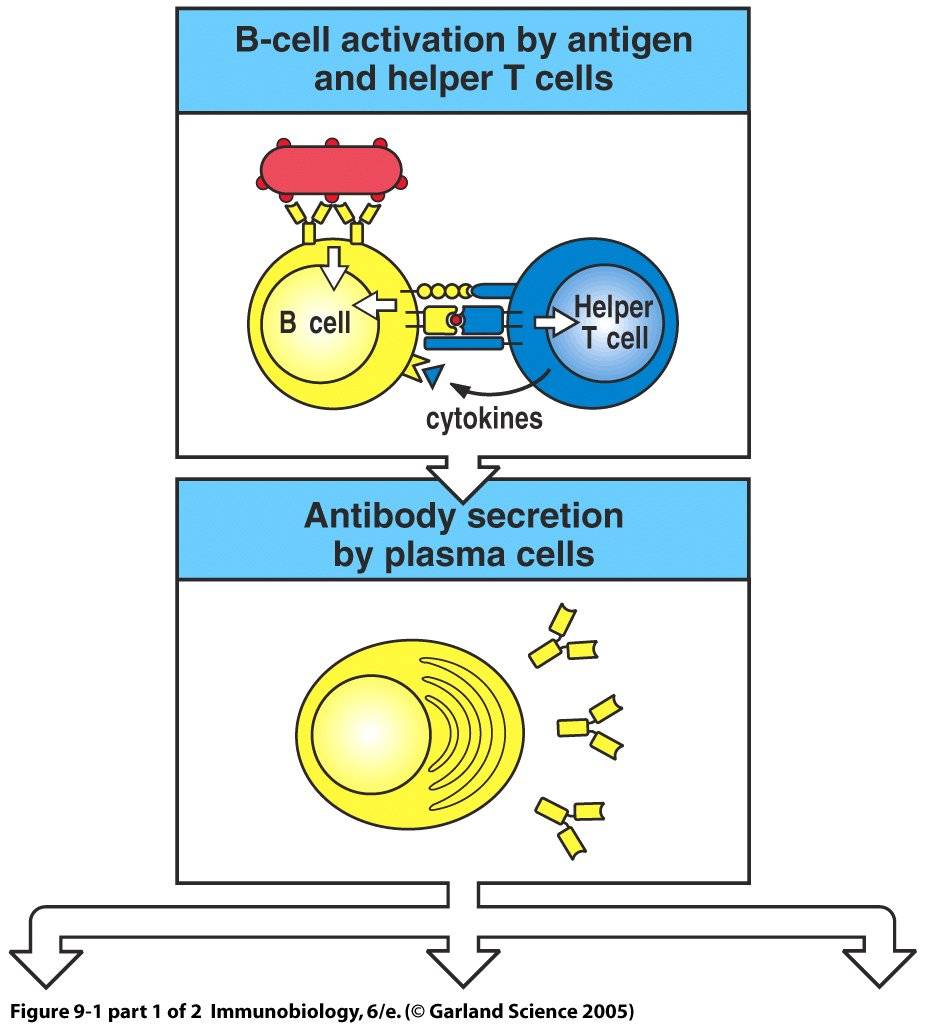 The B cell is activated by interaction with a helper T cell and differentiates in to plasma cells that secrete antibody specific to the antigen presented by the T cell.
This process requires two seperate signals to occur at the same time:
Signal 1 – B Cell receptor crosslinking by the antigen itself
Signal 2 –
From T cell (thymus dependent)

CD40/CD40L
Cytokine signal

From Ag itself (thymus independent)