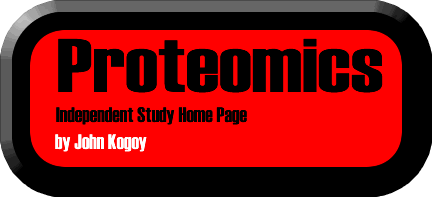 Welcome. This is the home page for my Independent Study in Proteomics with Dr. Campbell.
Projects:
1) Chime Tutorials
T7 RNA Polymerase Chime Tutorial (requires Chime Plug-in)
Beginners Manual for Making Chime Tutorials (Zip file)

Zip file includes manual document (PDF, requires Adobe Acrobat Reader), as well as 3 template web pages and 1 PDB file. Click here to download the PDF file seperately.
2) VMD: viewing molecules in sterographic mode
A Brief Tutorial for VMD (MS Word)
A Few Nice VMD Save States (Zip file)

Zip file includes notes (VMDstates.txt) plus 8 save states.
3) Protein Crystalization
An Overview of Protein Crystallization (web page)
Complete manual for crystalizing lysozyme (1.8 MB PDF file)
---
© Copyright 2003 Department of Biology, Davidson College, Davidson, NC 28035
Send comments, questions, and suggestions to: macampbell@davidson.edu