MicroArray Genome Imaging & Clustering Tool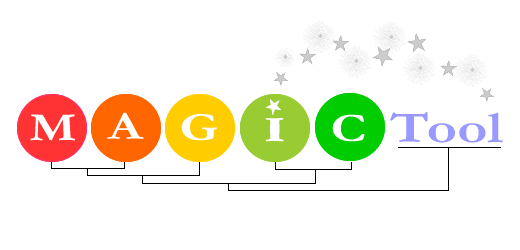 Developed at Davidson College by Laurie Heyer and her undergraduate students.
Free software with open source
Works on all platforms (Mac, PC, Linux, UNIX)
From spot finding through clustering and mining
Paper: MAGIC Tool: Integrated microarray data analysis (Bioinformatics, 2005)
Supplementary Figures: Gridding, Segmentation algorithms, Segmentation browser, Selection criteria
---
BUGS: Please report bugs to Laurie Heyer
SUPPORT: MAGIC Tool software is provided without warranty or guarantee of support. However, NSF funding allows us to provide limited support via email to:
magictool "dot" help "at" gmail "dot" com
Documentation
Download small sample files (1 grid and 4 grid) for practice
Download BIG tiff files for advanced practice
Whole yeast genome (Y01 Version from Stanford - provided by Laura Hoopes and Jessica Brown)
Whole yeast Genome (ISB Version - provided by Laura Hoopes and Allen Kuo)
Joe DeRisi et al. diauxic shift experiment (including tiff files, courtesy Pat Brown from Stanford University)
Download gene lists and Information Files
Download expression file for practice
---
Related Resources
Bioinformatics Course: students' online tutorial for microarray data analysis
This material is based upon work supported by the National Science Foundation under Grants No. 0099720, 0408386, 0520908 and 0627478 . Any opinions, findings, and conclusions or recommendations expressed in this material are those of the author(s) and do not necessarily reflect the views of the National Science Foundation.

---
© Copyright 2007 Department of Biology, Davidson College, Davidson, NC 28035
Send comments, questions, and suggestions to: laheyer@davidson.edu