Images shape our perception.
---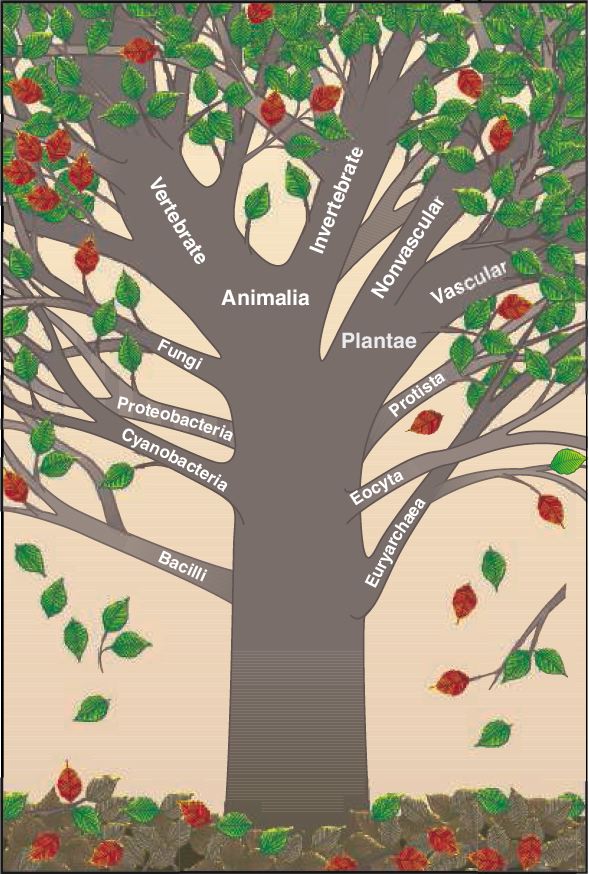 Charles Darwin first used the "tree of life" analogy for evolution.
---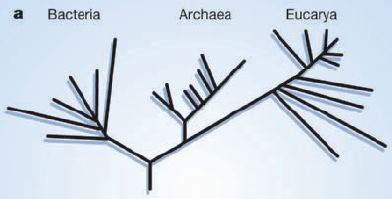 Using ribosomal genes, molecular
methods confirmed our expectations.
---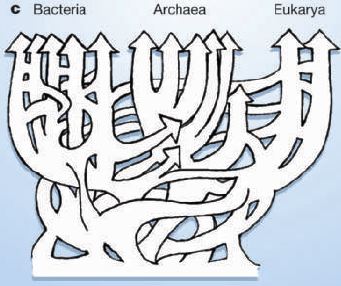 Using many genes obscured the tree
and challenged to our world view.
---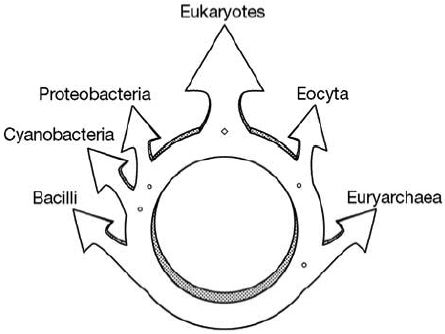 New vision of evolution offers
a new image: Ring of Life.
---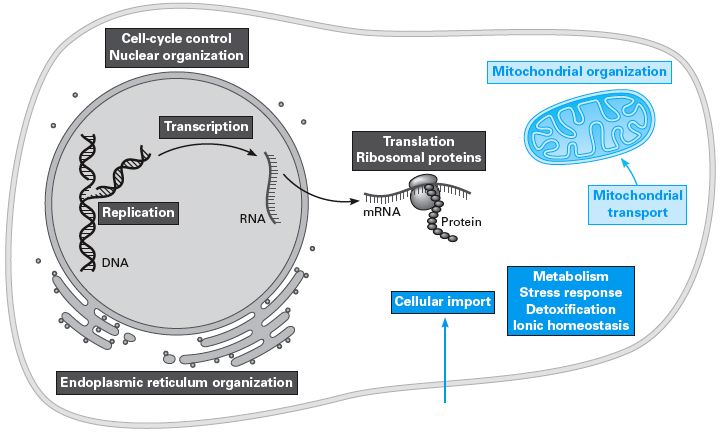 Our cells are the result of two genomes fusing.
We are half Eubacteria and half Archaea.
---
© Copyright 2005. Malcolm Campbell. Department of Biology, Davidson College, Davidson, NC 28035
Send comments, questions, and suggestions to: macampbell@davidson.edu