GCAT DNA Chip Simulations
Dry Lab and Wet Lab Curricula
---
Many faculty want to expose their students to the concept of DNA microarrays, either as a quick exposure early in the curriculum, or later in the curriculum combined with real data analysis. Furthermore, high school teachers increasingly want to bring genomics into their curricula. They want their students to understand differential gene, how math is important for analyzing biological data, and how DNA microarrays can be used for diagnosis.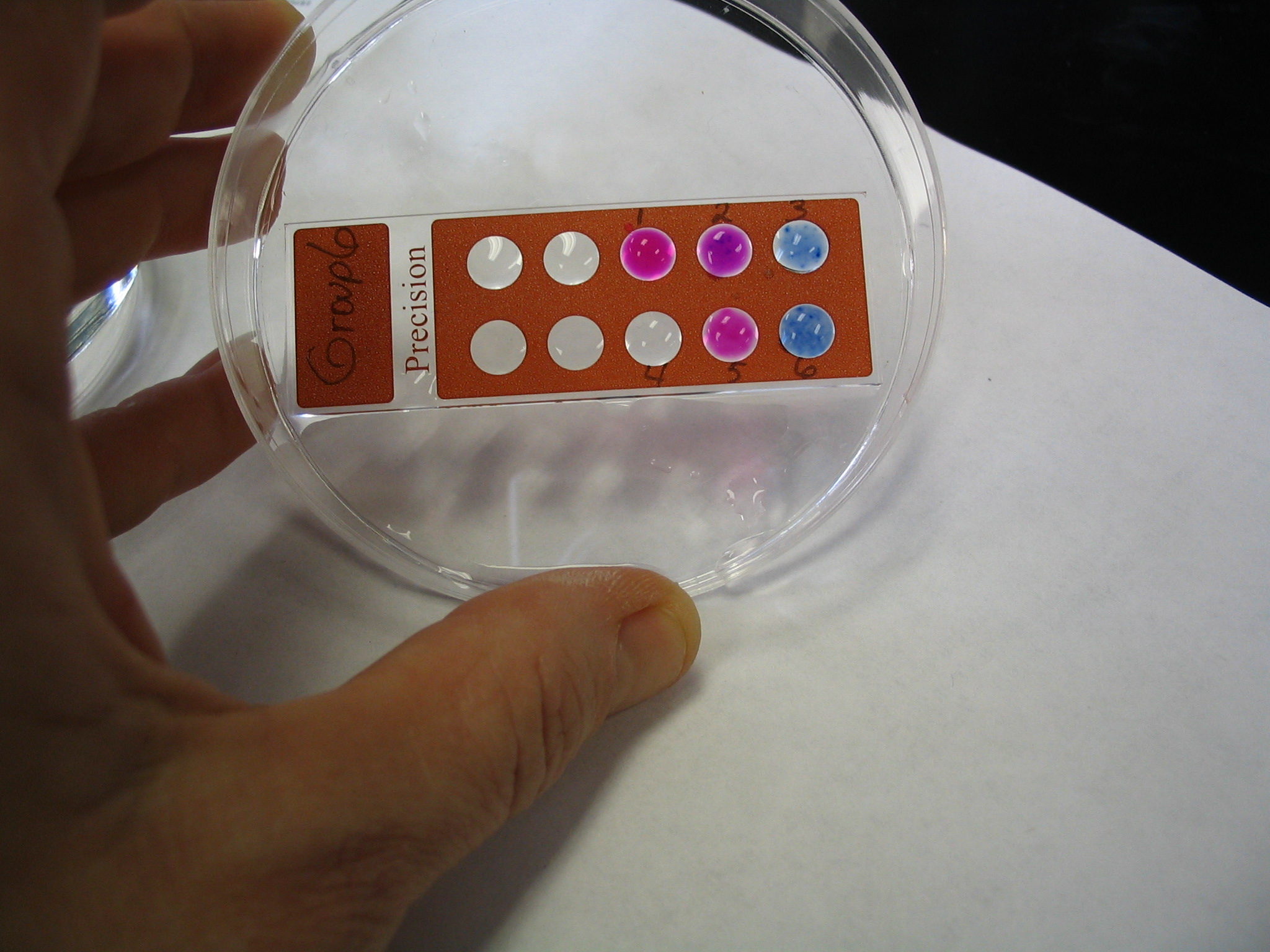 For all these reasons, we wanted to develop a very innexpensive DNA microarray simulation that does not use any DNA at all. With this procedure, students can "print" their own microarrays and generate signal within one class period. The only lab equipment you need is some hot water to melt the "target DNA". Directions for a home-made version are posted below. Genisphere has improved the original design and produced a kit that works very well and contains everything you need to get started.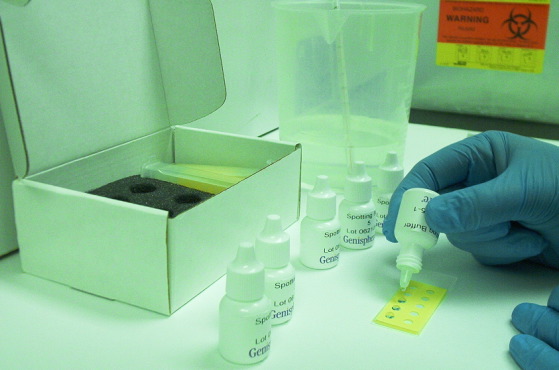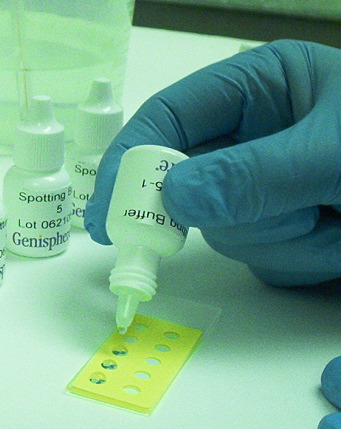 Spotting process using Carolina Biological kit.
These DNA microarrays simulations have been field tested in high schools in Illinois and Maryland. Studnets showed learning gains and attitudinal improvements. We have developed a curricular materials that help teachers match their course lesssons to the national science standards. We also have developed assessment tools so you can assess the impact of the materials.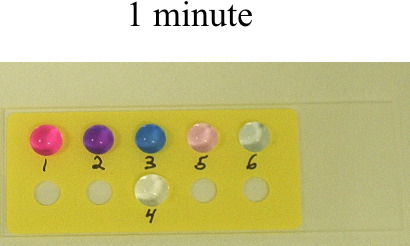 Colors can fade when exposed to light, though the
commerical kit has improved staying power.
Assessment Tools (Word or PDF)
How to do Microarray Simulations CBE-Life Sciences Education, December, 2006.
Mathematics Module: student Version
Mathematics Module: Teacher Version available upon request
NOW Distributed by Carolina Biological!
---
© Copyright 2006 Department of Biology, Davidson College, Davidson, NC 28035
Send comments, questions, and suggestions to: macampbell@davidson.edu