Bill's Molecular Biology Page
Glad you could make it to the world premier of a Bill Monroe web page.
My Molecular Biology page is going to discuss a variety of theories, techniques, and products that allow scientists to continually increase our knowledge of the molecular world.
Learn more about a product that allows for fast cloning of PCR DNA: Invitrogen's TOPO TA Cloning system.
View the GenBank search for Alcohol Dehydrogenase
View the MacDNAsis results for Alcohol Dehydrogenase
And if you are Dr. Campbell, you can read my review of the 1999 Cell paper: Tissue-Specific Knockout of the Insulin Receptor in Pancreatic b Cells Creates an Insulin Secretory Defect Similar to that in Type 2 Diabetes.




But since Molecular Biology is not my entire life, here are some sites that I have found particularly interesting: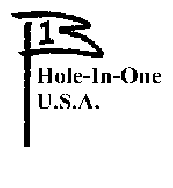 Click on the logo to learn about their exciting halftime basketball promotions!!


And now that it is getting warm, let pgatour.com keep you on top of your game.
last update: 4/16/99
---
Return to Davidson College Molecular Biology Home Page
Return to Davidson College Biology Department Home Page

---
© Copyright 2000 Department of Biology, Davidson College, Davidson, NC 28036

Send comments, questions, and suggestions to: bimonroe@davidson.edu