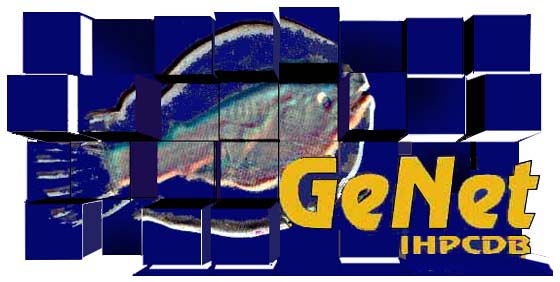 Gene Networks Database - Davidson College Mirror Site
---
GeNet - Russian Site
UrchiNet - the Database of Genetic Networks Controlling development in Sea Urchin - Davidson Site
NetWork - simulate the genetic network dynamics as a Boolean network - Russian Site
The GeNet Team - Russian Site
Other databases and sites containing the information on genetic networks - Russian Site

---

The design of GeNet database is partly supported by the program of Ministry of Science and Technologies "SegNet, the database on mechanisms of regulation of genes controlling embryogenesis in Drosophila".

The Drosophila embryo images in SegNet were generated with support awarded by the Center for Research Resources of the National Institutes of Health of the United States, grant RR-07801. These are copyright © 1997 and 1998 by David Kosman and John Reinitz. Permission is granted to reproduce these images in any form and in any media whatsoever, so long as their original source is acknowledged.
Department of Computational Biology
Center of Advanced Studies
St.Petersburg Polytechnical University
---

Comments are welcome to bios@fn.csa.ru
Copyright © 1997 GeNet Team