This web page was produced as an assignment for an undergraduate course at Davidson College.

Christopher D. Lee
Immunology Homepage
Biology Department, Davidson College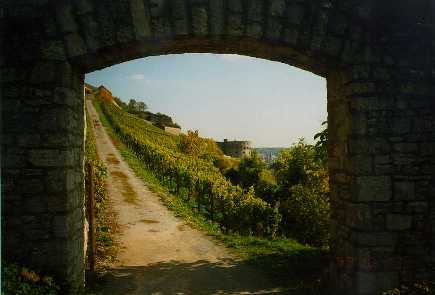 A path leading to the fortress in Würzburg, Germany.
I am a senior in mathematics at Davidson College. As part of Biology 307: Immunology,
I have authored a short page on my favorite immunological protein, tapasin.
There is also my term paper on Adenosine Deaminase deficiency (restricted access).
Other pages I have written include:
Junior Year Abroad, Würzburg, Germany
at the Julius-Maximilians-Universität Würzburg
Dr. David M. Brown, Chemistry Department, Davidson College
Visit my doppelganger: chrislee.com
---
More Students' Immunology Homepages
Immunology Homepage
Davidson Biology Homepage

This page was written by Christopher Lee. Last updated 21 April 2000.
© Copyright 2000, Christopher Lee