IDH Is a Model Enzyme for Teaching Biology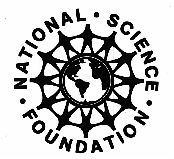 This work is sponsored in part through an NSF-ILI grant.


Left: Brian Strife ('02) with the model of IDH that he painted.
Right: Surface model of IDH with removable NADP+ and NAD+ .
Image of IDH (blue) from E. coli, as depicted with Jmol, shows NADP+ and isocitrate (both in red) bound to the enzyme. Try:

Chime Tutorials (by Rahul Karnik '00)

Quicktime Movies of IDH

Raw PDB Files
---
The Biology Department at Davidson College has begun to develop isocitrate dehydrogenase (IDH) as a model enzyme for teaching. We presented this model system at the 1998 ASCB meeting and you can see a virtual poster summary here. Over the next year, we will be adding new protocols to this page for use in a wide range of courses, including:
Click Here for a good review of Microplate Readers (including contact information and pricing) that was published in the July 6, 1998 edition of The Scientist.

Introductory Biology Laboratory
Genetics Laboratory (under construction)


Developmental Biology Laboratory (under construction)


Molecular Biology Semester Long Project (honors research project)
The idea of using IDH as a unifying enzyme was first discussed in the spring of 1996. IDH has many advantages over more traditional enzymes (e.g. tyrosinase, peroxidase, and amylase) used in laboratory courses. IDH is a enzyme that is frequently discussed in many courses, IDH requires no toxic substances to monitor the formation of one product (NADPH), and there is a great deal of information available on the enzyme and its kinetics so many variables can be manipulated by students.
Here are some other resources which demonstrate the flexibility of IDH as a model enzyme:
Metabolic Pathway Maps - IDH
---
---
© Copyright 2002 Department of Biology, Davidson College, Davidson, NC 28035
Send comments, questions, and suggestions to: macampbell@davidson.edu